CorpPass Is Ready for Foreigners in Singapore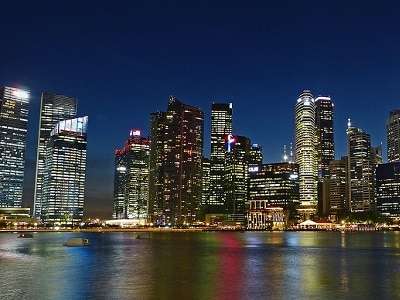 Good news for foreigners currently residing in Singapore without a SingPass, you will now be able to access and use CorpPass through the CorpPass 2FA mobile application. This can be done even if you do not hold a SingPass.
Owned and managed by the Ministry of Finance and managed by the Government Technology Agency (GovTech), CorpPass is a requirement for all business entities and non-profit organizations and associations which require a digital business identity. This digital identity is a requirement for any transactions which done online with Government agencies.
CorpPass will be required for local entities bearing a Unique Entity Number (UEN) and for foreign business entities who wish to access the Government-to-Business digital services in Singapore.
CorpPass is a single corporate digital identity structure enhances the level of convenience for users, especially those who conduct transactions with multiple government agencies because they will not need to handle multiple login identities anymore. This allows businesses to have a greater level of control as well since they will be able to grant access and manage the employees access to these digital government services.
CorpPass will officially replace SingPass and EASY as the ONLY login mechanism for business transactions with government digital services with effect from 1 September 2018.
What Is CorpPass 2FA and Why You Need It
CorpPass 2FA is a mobile application for all foreigners who do not hold a SingPass account. This mobile application serves as a two-factor authentication for your login into your CorpPass account, making it an additional security measure to help maintain business confidentiality during transactions.
2FA is required if you intend to log into the CorpPass portal.
How to Active Your CorpPass Account
Foreigners who do not hold a SingPass account will be able to activate and gain access to CorpPass once your CorpPass Administrator has helped you create a user account. To activate your CorpPass account, you will need to activate and set it up using the CorpPass ID and password which will be sent to your email for verification.
Once completed, you can then begin setting up your CorpPass 2FA Account for enhanced security during use.
For assistance setting up your CorpPass account, see CorpPass Registration and Third Party Authorisation.