Payment Options for Singapore E-Commerce Businesses: Which is Better for You?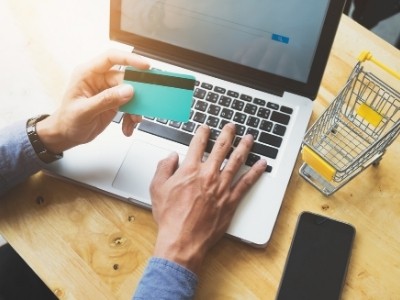 During the first two decades of the 21st century, e-commerce has been one of the largest and the most impactful business concepts in the world. It has changed the way we buy and sell things. Sellers have the option to sell their products to anyone in the world and buyers have unlimited choices. Furthermore, e-commerce giants like Amazon and Alibaba are some of the largest companies with hundreds of billions in revenues. Moreover, e-commerce startups are popular among new entrepreneurs in developing countries as it does not require huge capital and labour.
Singapore E-Commerce Businesses: The Current Status
Singapore is a country with one of the highest quality of living in the world. Even though it is a tiny country with just over five million people, e-commerce is still a sensation. Much of the success of e-commerce is because of the integration of digital media and applications in daily lifestyle. In comparison to neighbouring countries like Malaysia and Indonesia, people of Singapore tend to make many more purchases online.
Singapore E-Commerce Businesses: Payment Options
The payment option is one of the key components in the e-commerce business. For Singapore e-commerce businesses, there are several options to choose from while processing payments for online purchases. However, the most common options include setting up a merchant account yourself or using third party services.
Merchant Account
A merchant account allows Singapore e-commerce businesses to process credit card transactions. You can set up a merchant account with your bank account. In Singapore, you can request your bank for merchant payment services. Furthermore, e-commerce payment services require a payment gateway account. The payment gateway makes transfer requests and is responsible for the verification of transactions. Moreover, it links your merchant services with your card issuing bank to authorize the use of the card for online transactions.
Credit card processing requires a certain charge on each transaction. This depends on the requirements of your business. Be sure to check the rates for different banks before making your choice.
Third-Party Services
With the increase in e-commerce practices in the world, third party merchant services are also in abundance. There are a lot of options to choose from, depending on your business requirements and the rates. A description of some of the most popular e-commerce payment options is given below.
A. PayPal
Most popular online payment processing service in the world.
Easy to set up, requires you to create a PayPal business account.
Accepts major international cards like Visa, MasterCard, American Express, etc.
Secure and reliable transactions.
Operates in more than 200 countries and accepts 24 currencies.
Supports payments to multiple recipients at a time.
Transaction fees:

For domestic payments, the flat rate is 3.9% of total sales and the fixed transaction fee is $0.5 SGD.
For international payments, the flat standard rate is 4.4% but the fixed transaction fee depends on the currency being sent and received.
B. eNETS
Operates only in Singapore Dollars.
Set up cost is about $250 SGD.
The monthly subscription fee is about $72 SGD.
The transaction charge is 3.5 to 4% of total sales.
Supports:

Major international credit cards like Visa, MasterCard, American Express.
Internet banking and hence works without credit cards.

Set up may take a couple of weeks.
C. WorldPay
Free set up.
Supports over 140 currencies. Provides 3 currencies options initially. Currency support can be extended with a cost of £50 GBP per currency.
The transaction charge is 3.95% of the total value of the sales.
High-level security and fraud protection.
D. Stripe
Free set up and no monthly fees.
Provides volume discount for enterprises.
Supports:

Major international credit cards like Visa, MasterCard, American Express.
Digital payment options like Alipay and WeChat Pay.

Transaction Fees

For credit and debit card processing, a flat fee rate of 3.4% of the total sales plus a fixed fee of $0.5 SGD is charged.
For Alipay and WeChat Pay transfer, a 2.2% flat rate plus a $0.35 SGD fixed fee is charged.

Accepts more than 135 currencies.
E. BrainTree
Free set up and no monthly fees.
Transaction Fees

For credit and debit card processing, a flat fee rate of 3.4% of the total sales plus a fixed fee of $0.5 SGD is charged.

Supports:

Major international credit cards like Visa, MasterCard, American Express.
Digital payment options like Apple Pay and Google Pay.

Accepts more than 130 currencies.
Modern Breakthroughs in the Payment Industry: Blockchain
Blockchain technology is one of the hot topics in the modern tech industry. According to IBM, Blockchain is a shared, immutable ledger that enables recording transactions and tracking assets in a business network. With blockchain, there is no need for middlemen in your transactions which means you save more. Since it is not guided by a central authority, you have full control of your ledger. The records are highly secured and thus free from potential breaches.
Major credit card companies have started to adopt and invest in blockchain technologies. UnionPay has collaborated with IBM to allow its customers to exchange bonus points swiftly. Likewise, Visa has collaborated with Chain to build a blockchain infrastructure that facilitates quick and secure cross border money transfers. Similarly, MasterCard has built blockchain APIs to allow businesses to carry out transactions in a distributed ledger.
Blockchain is not going to replace credit cards immediately. However, credit card companies are starting to understand their value and incorporate this technology to improve their current services.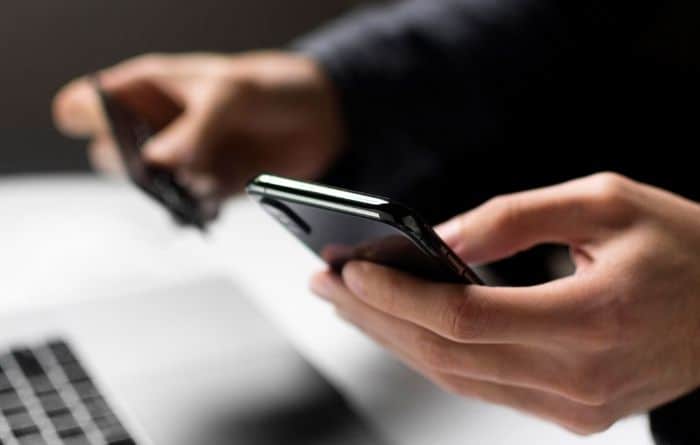 How We Can Help?
From this blog, we have learned some of the payment options for Singapore e-commerce businesses and their features and costs.
3E Accounting can provide high-quality Singapore digital advisory services to help your business make a much-needed digital transformation. Our digital advisory specialists have unparalleled expertise in this field and thus can suggest a path that suits your business. Most importantly, our top-quality services are extremely affordable which means you don't have to stress about your budget.
All the details of our top-notch digital advisory services are available.
Contact us at +65 66909262 or email at info@3ecpa.com.sg for more information.