Managing Director of 3E Accounting Pte Ltd, Lawrence Chai, was extremely honoured to be invited as one of the speaker for HR Summit & Expo Asia on 4 May 2017.
The HR Summit & Expo Asia is Asia's largest workforce management show bringing together the world's most influential business thinkers, international solutions providers and top HR decision makers in one inspired venue for two power packed days featuring the latest case studies, innovations, and impactful presentations across 6 different conference streams and over 100 concurrent sessions.
Attendees to the HR Summit & Expo Asia are able to customise their learning needs by picking and joining the different dedicated streams that the event has to offer, which consists of C-Suite Symposium, Redesign, Experience, Develop, Thrive, and lastly, SME Summit.

SME Summit – Breaking the Norm in Staff Retention
In the SME Summit dedicated stream, it was indeed a great honour for Lawrence to be able to share the best practices in work-life balance and how to break the norm in staff retention.
During the presentation, Lawrence discussed the benefits of implementing good work-life balance strategies that add values to 3E Accounting's working environment, leading to low staff turnover and how it contribute to the company's success. Lawrence also highlighted how the government has supported local SMEs by introducing the different grants, encouraging them to embrace work-life strategies and harmony.
HR Expert and Employer of Choice
Being listed as one of the companies in the pioneer list of HCPartner and a TAFEP Exemplary Employer Award 2016 Winner, 3E Accounting is a HR Expert that consistently strive to provide the highest quality of human resource services and to be the employer of choice.
The reason why 3E Accounting excels in human resource services is not just because they have the professional team, but they value their employees.
Staff Retention Strategy – Technology is Crucial
Besides, 3E Accounting also focused on the benefits that the technology has to offer to grow their practices and at the same time, to retain employees. The company understands the impact of the technology and how digital transformation consulting is going to take their business to the next level. The rise of technology has transformed the way business operates and digital transformation consulting has the potential to add real value to the sustainability of the business. By going digital and adopting business transformation strategies, 3E Accounting was able to roll out new systems in an effort to improve the functionality of HR, accounting, finance and nearly in all areas of business.
3E Accounting effectively uses new technology to enhance their services to drive business results and breed a working atmosphere of efficiency, collaboration and performance. Having the right communication and collaboration technologies is crucial for allowing flexible working arrangements in the firm, which is an important benefit for today's workers. Through such initiatives, not only can they retain their employees, they are also able to attract talents.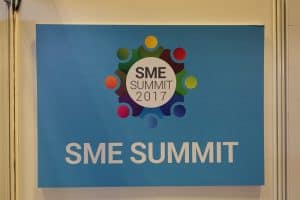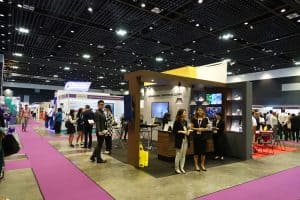 Needless to say, 3E Accounting was happy to be able to support the event and would like to thank HR Summit & Expo Asia for the invitation, all staffs and clients for their continuous support.