Channel News Asia Interview on Cloud Based Accounting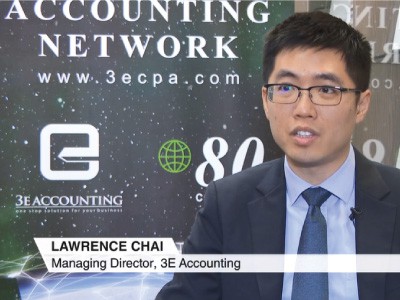 Channel News Asia interviewed 3E Accounting Founder Lawrence Chai on technology adoption in accounting services. This follows the release of the Singapore Business Federation's annual National Business Survey 2019/2020. The Singapore Business Federation proposed the development of a supplier payment system as part of its Budget 2020 recommendations to help companies process payments faster after the survey found that many companies faced cash flow issues due to late payments.

Benefits of Cloud Accounting
Addressing this concern, Lawrence shared with Channel News Asia the benefits of Cloud-based accounting software which can help SMEs digitalise and manage cashflow better. Lawrence added that current Pay Per Use subscription models meant that digital adoption is now more affordable now for SMEs who do not need to incur high capital expenditure or CapEx to adopt and deploy such technology.
3E Accounting will continue to invest in innovation and technology to design and develop cutting-edge automated solutions that will re-engineer traditional business processes and deliver customized business advisory and cloud-based solutions to give clients that digital advantage and significant competitive edge. This will be enabled by our in-house Digital Research & Development team that is formulating the 3E Accounting Digital Master Plan that will digitally transform the business as Singapore moves towards a Smart Nation.