Dear Valued Customers,
Welcome to our E-Newsletter December 2019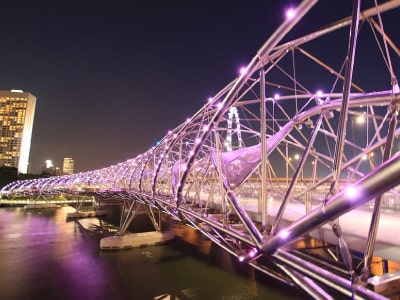 Singapore has always been one of the most welcoming nations in the region for talent. Turns out, Singapore is ranked among the top ten most competitive places for talent in the world, according to the IMD World Talent 2019 who placed Singapore on the top 10 list. With European states mostly dominating the list, Singapore's position in its ranks says a lot about our island state.

It is quite an honour to be ranked among the top ten nations for talent in the world. Singapore enjoys a strong appeal among international investors who come from far and wide to set up a business. This is because Singapore's business-friendly environment makes an ideal place to incorporate a company. Singapore's passport is ranked among the best in the world, and that speaks for itself.
ISCA Conference on Global Developments
Recently, I was invited to a dialogue hosted by the Institute of Singapore Chartered Accountants (ISCA). In what proved to be a very fruitful discussion with the Accountancy Sector on the Impact of Global Developments in Singapore, the Singapore Accountancy Commission presented their updates on the progress of the Accountancy Industry Digital Plan. The plan was launched in August this year.

What followed was an insightful discussion with the Minister in the Prime Minister's Office, Indranee Rajah, Second Minister for Finance and Education, and the Chairman of the Government Parliamentary Committee for Finance, Trade and Industry, Mr Liang Eng Hwa. Among the topics discussed was the impact global developments had on Singapore. The dialogue was moderated by Chaly Mah, Chairman, Singapore Accountancy Commission.
Fintech Plans Beyond 2020
The ISCA Conference holds the promise of an even brighter future for Singapore. Especially with the Monetary Authority of Singapore (MAS) unveiling its new Fintech funding plans that extend beyond 2020. The initial $225 million programme has spurred innovation, attracted new companies and created more jobs. This cements Singapore's as a strong contender among global financial centers leveraging technology to boost competitiveness and innovation. To strengthen its position even more, Singapore has signed agreements with the United States and China, its top two trading partners to enhance partnerships and facilitate information sharing.
Becoming an AI Nation
Emerging technologies like artificial intelligence (AI) is transforming the way business works in Asia and the world. Singapore is leading the charge with plans to develop and use AI, implementing projects and building an AI ecosystem as part of its smart city transformation. Development of this holistic AI ecosystem is spearheaded by the National AI Strategy (NAIS). NAIS encourages the in-depth usage of AI technologies to transform our economy, support innovation and productivity gains, and create new growth areas.

We're doing our part and gearing up for the digital future as Singapore propels itself towards becoming the first AI-enabled nation. We at 3E Accounting work hard every day for a better future and being part of a conference like ISCA on Global Developments is a privilege. I can personally assure you that our team consistently strives to provide the best service always. We're excited to be part of this promising digital future and the positive impact it will have on the services we offer to our clients.
Lawrence Chai
Founder, 3E Accounting Group
Read More in our E-Newsletter December 2019.