Do You Need a Shareholders Agreement?
What is a Shareholders Agreement?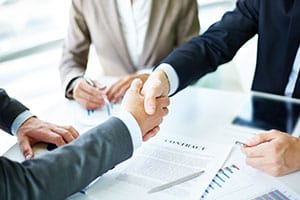 A shareholders agreement, as the name implies, is an optional legal document that creates a contractual obligation between shareholders of a company. Many times, a shareholders agreement supplements the company constitution with the additional rules and regulations.
However, the shareholders agreement does not apply to sole-proprietorships and partnerships because they do not have any shareholders. As such, these two types of business entities are unable to enter into a shareholder agreement. That said, partnerships could opt to have a partnership agreement.
Is a Shareholder Agreement Compulsory to a Business?
Though a shareholder agreement is not a statutory requirement (you do not need to submit as part of your company's incorporation process), it should be done (drafted and signed) as part of the company setup process (best if it is done before the incorporation of the company). This is because a properly thought through shareholder agreements could ensure the clarity and certainty of the company's management and the responsibilities of shareholders.
Why Does a Company Need a Shareholder Agreement?
A well-drafted shareholders agreement stipulates the rights and obligations of shareholders in a company. It also covers issues like how the company is structured, the everyday operations of the company, as well as the remuneration for the directors. The agreement can be customized to meet the company's requirement where it can be as simple or as detailed as the shareholders want.
Having a shareholder agreement will bring a multiplicity of benefits to a company:
It keeps everyone on the same page
Misalignment is the common issue that might (or might not) happen when we have multiple shareholders. Among many other things, issues such as exit strategies, the management team, the dividend policy of the company, or the rules and regulations, are the common issues that might arise in a company. Shareholders agreement ensures that shareholders are on the same page and know what they are buying into.
It reduces disputes with well thought of dispute resolution
Disputes are other common issues when a company has multiple shareholders. A streamlined and well-written shareholder agreement will outline these terms and procedures and minimizes unnecessary disputes and misunderstandings.
It protects shareholders' rights
Apart from the dispute resolution and exit strategies, a well-drafted shareholder agreement will cover the rights and obligations of existing shareholders. In fact, the protection and definition of shareholder rights are the added assurance, especially for minority shareholders.

It is highly recommended that every company should have the shareholder agreement during the early stage of the set-up process. If you are incorporating your company in Singapore and you need assistance in preparing the shareholders agreement, please do not be hesitating to contact us!