The Reason Union Matters to Employees and the Business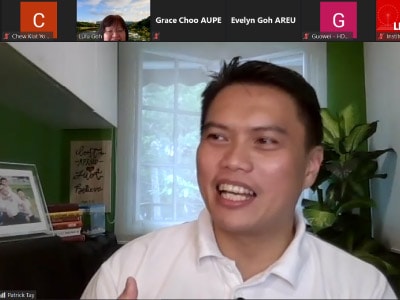 With the business environment becoming increasingly complex and fast-changing, requirement for employees to have cognitive skills is no longer an option. It is a necessity. When employees are trained in the capabilities of analysis, creativity, problem-solving and strategic thinking from the ground-up level, the business can outperform and out survive industry peers.
Within the perimeters of technology and automation, the human factor is the differentiating factor. In a union webinar on 22 June 2020, Assistant Secretary General Patrick Tay highlighted that there has never been a better time than now to consider strengthening business-to-employee relations, minimizing turnover, increasing employee satisfaction and upskilling, thereafter leading to a virtuous cycle of more talents looking to join the team and improved employer branding.
Healthy Company Culture and Employee Relations
Benefits of having healthy company culture and employee relations are such as:
Increased productivity, increased motivation, reduced conflicts – With more motivated employees, occurrences and severity of conflicts are reduced as an understanding is established that all individuals work towards a common organisational goal. Employees will strive to upkeep positive relationships with one another, work more efficiently and in their best efforts, as well as providing valuable all-rounded feedback and getting involved in new initiatives.
Natural advocates, increased revenue, increased job knowledge and capability, minimized turnover rate – With employees being in the role over the longer term has immense benefits for the business. Less time is spent on job re-training and familiarization, as well as less effort is spent on seeking of new hires along with the uncertainty of whether the new hire is able to perform in the role. Under a healthy culture, employees will be more willing to provide ground-up suggestions and feedback on the business as well as clients. This leads to potentially new revenues, increased sales in existing channels, better adaptation to changing trends and competition landscape, as well as greater client satisfaction. Through a more extensive knowledge in their core and complementary verticals as well as of the organisation's policies, practices and processes, they will also be able to cover each other's roles as well as exhibit higher skills and efficiency on a daily operational basis.
Broader Mission of the SMMWU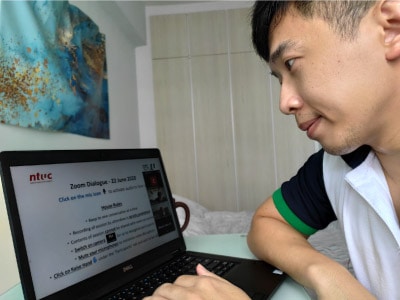 Under the broader mission of the SMMWU, a major union formed since 1959, the branch committee in 3E Accounting seeks to achieve the best outcome for the employees and 3E Accounting:
Promote good working relations between employees and the organisation.
Improve the working conditions of employees and enhance their economic and social status.
Raising the productivity for the benefit of employees, the organisation and the economy of Singapore.

With the organisational support and endorsement, as well as common understanding across all stakeholders, 3E Accounting's branch committee seeks to drive ongoing engagement channels and periodic discussions to achieve a balanced and mutually satisfactory outcome between employees and the firm.