3E Accounting Singapore – Singapore Brand Top Player 2016 / 2017
3E Accounting Pte. Ltd. was recognized by Singapore Brand as a Top Player Firm 2016 / 2017 in Singapore. We are exceptionally delighted to be specially chosen as one of the top firms to receive this recognition presented by Singapore Brand.
3E Accounting, being the most sought after service provider in Singapore, delivers efficient, effective and economy services and solutions to their clients. The company's performance is fueled by their strong driving force which is their team. The team are made up of young and dynamic qualified professionals who are eager to provide their best services to their clients.
Singapore Brand's success story feature for 3E Accounting.
The company's commitment to service excellence and customer-focused approach has helped 3E bag the top industry accolades over the years and set new milestones, giving competition a good run. In 2012, 3E Accounting was recognized by ACCA as an Approved Employer, and in 2013, it achieved the status of a Duly Licensed Employment Agency.
The year 2014 strengthened the company's market standing by being recommended by the Business City Guide from Times, received the Executive of the Year – Financial Services Award at the Singapore Business Review Management Excellence Award and got listed as One of the Top 30 Accounting Firms in Singapore.
With the recognition from Singapore Brand this year, 3E Accounting are determined to bring the company to greater heights.
3E Accounting Pte. Ltd. wishes to thank Singapore Brand for the recognition and all staff and clients for their tremendous support.
About Singapore Brand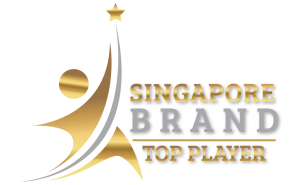 Singapore Brand promotes business brands in Singapore. They share success stories of Singapore homegrown brand and follow their journey to success. Through their sharing portal, they are able to share news, exchange views, experience and knowledge in order to build up a strong business network and community in Singapore.