ATO Spotlight: 3E Accounting
We are indeed privileged to be featured in Bean There Count That, ATO Spotlight for being 'The accounting firm that takes the lead in ensuring fair and progressive workplace practices for its staff' on 10 January 2017.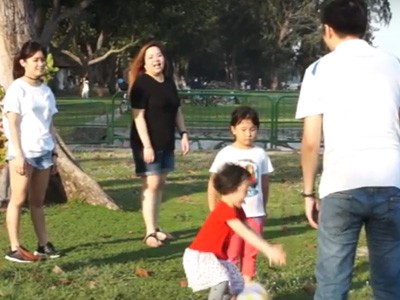 Bean There Count That's write-up for 3E Accounting – ATO (Accredited Training Organisation) Spotlight: 3E Accounting
3E Accounting, which seeks to offer the three "Es" in its delivery of professional services – efficiency, effectiveness and economy – places great emphasis on staff welfare.
Catering to the well-being of their staff, the firm frequently organises team building sessions, staff outings and corporate social responsibility activities outside of work to build a close-knit team.
The firm was this year honoured as an exemplary employer by the Tripartite Alliance for Fair and Progressive Employment Practices (TAFEP). The award recognises organisations that have effectively implemented fair, responsible and progressive employment practices.
The firm, which is a member of 3E Accounting International, has also won several other awards such as ACCA Approved Employer, Promising SME 500, Singapore Prestige Class Awards and Singapore Business Review's Top 30 Accounting Firms.
In 2013, 3E Accounting was endorsed by the Singapore Accoun
tancy Commission as an Accredited Training Organisation (ATO) for the Singapore CA Qualification (formerly known as the Singapore Qualification Programme). As an ATO, the firm would be able to hire, train and develop Singapore CA Qualification candidates.
View ATO Spotlight: 3E Accounting Video:

Bean There Count That (Collaboration with Singapore Accountancy Commission) – January 2017

People, ideas, stories – launched in November 2012, Bean There Count That serves as the community engagement platform for the SAC (Singapore Accountancy Commission).
As Singapore's first-ever virtual accountancy hub, Bean There Count That seeks to create a greater awareness of the trends, issues and developments that drive accountancy excellence. Featuring a regular series of articles, profiles and reports, it showcases the talented members of our diverse accountancy community and, since its launch, has grown in popularity among the many different constituencies that make up the community.
3E Accounting Pte. Ltd. wishes to thank Bean There Count That for the feature and all staff and clients for their tremendous support.