3E Accounting Welcomes TAFEP To Our Family Day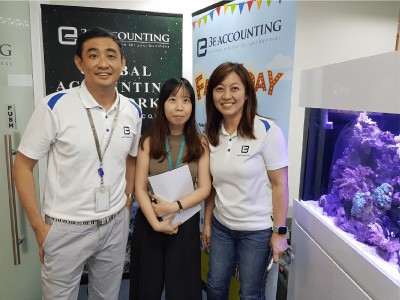 3E Accounting played host to our friends from the Tripartite Alliance for Fair and Progressive Employment Practices (TAFEP) as well as some of the most adorable junior "3E-ers" at Our Family Day on 6 September 2019, held in conjunction with "My Family Weekend 2019" to support Families For Life.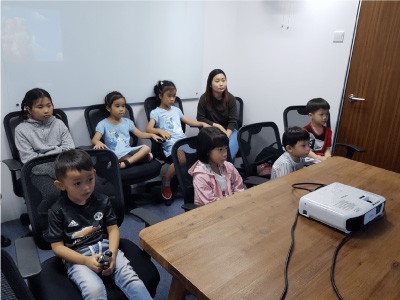 6 September was also 3E Accounting's "Bring Your Family To Work Day" because we understand parents need more support to take care of their young children, when pre-schools and schools are closed for Teachers' Day. Many of our junior "3E-ers" came in bright and early together with their parents and were treated to a movie screening along with Happy Meals, right here in our office.
Our founder, Lawrence Chai shared with our esteemed friends from TAFEP the wide-ranging Pro Family practices in 3E Accounting and how our "Employee Comes First" culture emphasizes our commitment to nurturing the well-being and progression of employees by being family-oriented, promoting a healthy lifestyle and encouraging life-long learning.

Pioneer employee, Annie Wong who has been with 3E Accounting since 2012 and senior tax manager, Desmond Ng also shared their stories on how the company's flexible work arrangements such as flexi-time (staggered working hours, time-off policy) and flexi-place (telecommuting) have benefitted them and enable them to achieve work life harmony.
After lunch, it was time to head out to Singapore's newest attraction, the Jewel at Changi Airport. Our junior "3E-ers" and their parents were treated to a fun-filled time touring the nation's crown Jewel, with both parents and children reliving memories of plane-watching at the Viewing Mall and sketching iconic landmarks like Marina Bay and Changi Airport Control Tower, and creating many new ones at the Rain Vortex, the tallest indoor waterfall in the world!

To round off an eventful day of fun and excitement, our office closed an hour earlier at 5pm so everyone could go home to have meals with their family as part of "Eat With Your Family" Day.