3E Accounting and The Singapore Institute of Technology (SIT) Prototype Showcased at Accountancy Industry Digital Plan Launch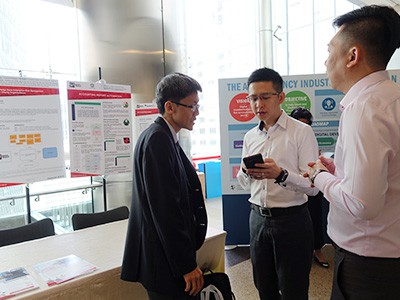 The Singapore Institute of Technology (SIT) showcased the Accounting Report Automation software prototype at the launch of the Accountancy Industry Digital Plan (IDP) on 22 August 2019. Developed in partnership with 3E Accounting, the software prototype will allow the conversion of trial balance to accounting report automatically.
Minister in the Prime Minister's Office and Second Minister for Finance Indranee Rajah launched the Accountancy IDP which was designed to digitally transform the accountancy industry by providing a guide for local Small and Medium Practices (SMPs) who form 98% of the industry to digitalise their businesses, plug skills gaps and participate in industry pilot projects.
Developed by the Singapore Accountancy Commission (SAC), the Institute of Singapore Chartered Accountants (ISCA) and the Infocomm Media Development Authority (IMDA), the Accountancy IDP forms part of the SMEs Go Digital Programme to help SMPs to be digital-ready. Aligned to the Professional Services Industry Transformation Map and Accountancy Roadmap launched in 2018, the Accounting IDP offers local SMPs an easy and systematic guide to jumpstart their digitalisation journey, embrace technology and raise their game in terms of competitiveness and productivity.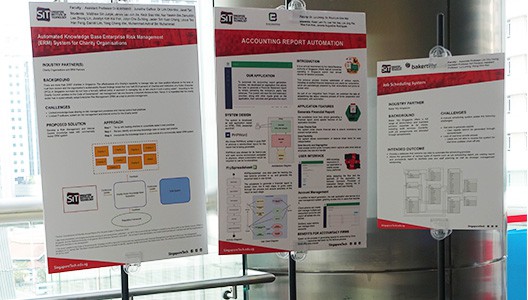 Encourage Accountants to Use New Technologies
Minister Indranee Rajah noted that digitalisation and new technologies were the new global forces which were blurring traditional sectoral lines. She said, "I would strongly encourage accountants to consider how you can use new technologies to reshape the way accountants provide services to businesses and to leverage Singapore's strategic position in fast-growing Asia as a base to go regional."
As the name suggests, the Accounting IDP focuses on three strategies, namely enhancing digital skills and knowledge; promoting the adoption of technology; and developing accounting technology and innovations. To support the SMPs in their digitalisation journey, the Accounting IDP was launched together with the SMP Centre, a one-stop portal with information; and the Accounting Technology & Innovation Centre (AccTech) that will be set up to develop new accountancy technologies and business models. SMPs can visit the SMP Centre to obtain a comprehensive business diagnosis and advice on incorporating digital solutions in their business.