Dear Valued Customers,
A Look at Singapore's $64 Billion Commitment to Business and the Economy
We live in challenging times as many businesses put in place business continuity plans to cope with workplace closures. This month, our e-newsletter will focus on some key updates in Singapore.
Unity, Resilience and Solidarity – Singapore's $64 Billion Commitment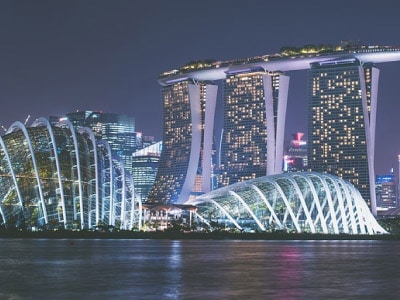 The Singapore Government has demonstrated its commitment to protect jobs and businesses who are the heart and soul of our vibrant city-state. The Unity, Resilience and Solidarity budgets provide a $64 billion stimulus to protect businesses and the economy. The Solidarity Budget was announced in April by the Finance Minister and Deputy Prime Minister, which complements measures that were introduced under the earlier Unity Budget in February and Resilience Budget in March.
Under the budgets, the Jobs Support Scheme (JSS) was given a boost by the Government. In April and May, the Government will pay 75% of the first $4,600 on monthly salaries for all local employees. In June, the support will revert to the original outlined in the Resilience Budget. Foreign Worker Levies have also been waived and extended until May. More self-employed persons (SEPs) are also set to qualify for the Income Relief Scheme under the Solidarity Budget. This is the Government's commitment to protecting jobs and helping businesses to minimise the impact of COVID-19 on the nation, economy and society.
Asian Development Bank Comes to Singapore
The Asian Development Bank (ADB) was officially opened by Singapore's Deputy Prime Minister and Minister of Finance and ADB President. The expansion of ADB into Singapore is set to strengthen collaboration and support expansion in the private sector. This follows 9 months of hard work after the agreement was sealed at the G20 Summit in Osaka last year.
3E Accounting is bizSAFE
3E Accounting is delighted to announce that we have achieved a new accreditation level. We are now bizSAFE Level 3 compliant. This means 3E Accounting has been certified by the Auditing Organisation (AO) to be able to implement Risk Management (RM) Plans in the workplace and ensure all risks are mitigated in accordance with the guidelines set by the Workplace Safety and Health Council.
AGM Deadline and Tax Filing Extensions
Businesses will be pleased to note that Annual General Meeting (AGM) deadlines and tax filing have been extended to view of the current circumstances. With the extension, businesses and individuals will now have more time to file their taxes.
For more information and assistance on filing taxes, contact the 3E Accounting team.
We make it our commitment to be here for our clients during this crucial time.
Until next time, stay safe, stay healthy.
Lawrence Chai
Founder, 3E Accounting Group
Read More in our E-Newsletter May 2020.