This post is also available in:

简体中文 (Chinese (Simplified))
Understand the Jurisdictions Setup Requirement Before Proceed Your Bangladesh Company Incorporation Services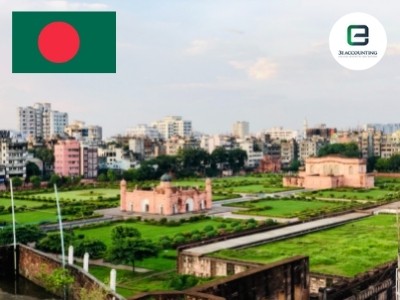 Bangladesh is not what it used to be. Once a country known for its poverty levels, Bangladesh is slowly making a name for itself as a potential business hub and poverty levels have been reduced by half in the last decade alone.
Bangladesh has grown in popularity as a business hub for several reasons, among which is English is widely spoken as a business language which in itself gives foreign investors a lot of advantage. The economy enjoys an annual growth rate of approximately 5.3% and has maintained this steady growth rate over the last 16 years, strengthening the economy as a prime location for new business ventures.
Bangladesh is also equipped with a competitive labour force market, which makes it easy for investor to acquire local employment to fill the necessary positions once a company is established.
Bangladesh Company Incorporation – What You Need to Know
When setting out to establish a new company in Bangladesh or anywhere else for that matter, it is always best to seek the services of a professional to assist in the company incorporation process. Establishing a company in a foreign country can be a challenging process for many, even more so when you are not a local of the country.
For example, the professional service would be able to advise you that in Bangladesh, there is no minimum paid up share capital that is mandated when seeking to register and incorporate a company. Your Bangladesh company incorporation services advisor would also be able to let you know that only two directors and two shareholders are required for the registration of a business to happen. They would also be able to point out that it is not necessary to appoint a resident director or shareholder when registering a new company in Bangladesh, and neither is appointing a company secretary.
The Bangladesh company incorporation services advisor you appoint will also be able to tell you that to register a business in Bangladesh, you will be required to:
Reserve a name for the company that is not already in use
Supply the Bangladesh office lease agreement
Sign the company setup forms
Register for tax and social security
Obtain a business license
With all these steps and procedures to get through, you'll be happy you chose to enlist the help of a professional services company that will be on hand from start to finish to guide you every step of the way. With the proper guidance, a company can be incorporated a lot faster, quicker and more effectively.

Are you ready to begin your business journey in Bangladesh? 3E Accounting has the years of experience and knowledge to guide you through the process. Our team of professional experts are dedicated to providing optimum Bangladesh company incorporation services to make the process as hassle free as possible for your convenience. Contact us today to find out more.