Singapore National Day Holiday
Singapore's National Day is the celebration of the Independence of Singapore on 9 August 1965. Under the Singapore Employment Act, public holidays for the upcoming years from National Day 2019 are as follows:

| Date | Day | Holiday |
| --- | --- | --- |
| 9 Aug 2019 | Friday | National Day 2019 |
| 9 Aug 2020 | Sunday* | National Day 2020 |
| 10 Aug 2020 | Monday | National Day Holiday 2020 |
| 9 Aug 2021 | Monday | National Day 2021 |
| 9 Aug 2022 | Tuesday | National Day 2022 |
| 9 Aug 2023 | Wednesday | National Day 2023 |
| 9 Aug 2024 | Friday | National Day 2024 |
Note: Any holidays that fall on a Sunday will be replaced the following Monday.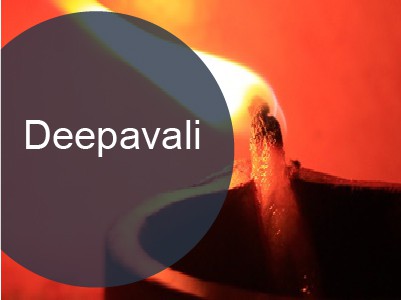 Learn about the National Day in Singapore and How can you Celebrate it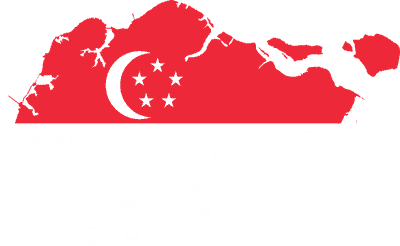 National Day in Singapore is to celebrate the day that the country became an independent city-state. The origin of the day goes back to 1963 when the Federations of Malaya, Sarawak, Sabah, and Singapore merged to form Malaysia. But civil and political unrests made it impossible for the merger to survive. In 1965, Singapore became an independent city-state. Today, the National Day celebration is on the 9th of August every year. It is a time when Singaporeans come together to demonstrate patriotism and the progress they have made as a nation. This day is recognized as a public holiday in Singapore. This means that government institutions, schools, and businesses are not open.
How is National Day Celebrated in Singapore?
National Day is celebrated by hosting a national affair at Marina Bay. These events are usually attended by top government officials as well as invited dignitaries from neighboring countries. Attendees enjoy spectacular displays and performances from a diverse group of performers. It also includes a speech conducted by the Prime Minister of Singapore.
The types of performances vary years to years. Nonetheless, they commonly include – display by school bands and fun presentations, choir performances, sky diving, and parades from the members of Singapore Armed Forces, Singapore Civil Defense Force, and Singapore Police Force.
As part of the annual practices, Singapore Air Force demonstrates the country's military prowess via a fly-over of parade with the various types of military aircraft and artillery carrying in hand. This is done so as to communicate to the public their preparedness in defending the country from national threats. This is usually one of the highlights of the day, and a spectacular display you wouldn't want to miss.
Thereafter, there will be firework displays, mass national pledge taking, and singing of the national anthem to conclude the celebration. Post celebration continues through the post parade parties being hosted. These parties sometimes feature top celebrity as they go around appreciating those who took part in the National Day's parade for their contributions towards the successful day.
What to do during National Day in Singapore
Regardless if you are a local, there are plenty of activities that can keep you engaged in during National Day. The most attractive event would be to attend public celebrations at the Marina Barrage.
Enjoy the Marina Barrage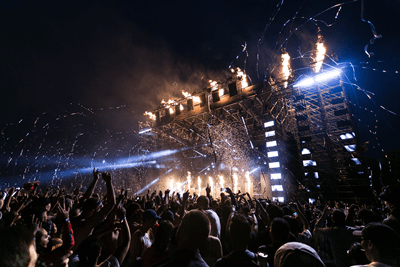 Marina Barrage is conveniently located near to where the annual national day parade takes place. Besides that, you can expect to engage in several fun activities there. The most notable ones are the bicycle rides. In addition, live screening of the national day parade happens in the evening. If you can make it to Marina Barrage's Green Rooftop, then you may be able to catch some spectacular displays of fireworks.
Visit Singapore Zoo
The National Day in Singapore is another great opportunity to escape the bustling city life to enjoy a more natural scenic environment. If this sounds like a plan to you, then you should think of visiting places such as the Singapore Zoo, the Jurong Bird Park, or take a river Safari. With these, you get to relax as you enjoy the beautiful sceneries vibrating with wildlife.
Visit the National Museum
How great would it be to spend time on a National Day than paying the National Museum a visit? During National Day celebrations in Singapore, there are always exhibitions, artworks, storytelling and short films about Singapore's history at the National Museum. It is a great place to visit with the young ones to learn more about the country's history and other historical facts that are of national importance. These stories can only be exclusively found in the National Museum and the elegance of the museum is truly an architectural masterpiece!
Enjoy Live Music and Great Food at Sentosa
All good things always come to an end. Nonetheless, you can still have the chance to participate in the winddown party at Sentosa before concluding the day. Free flow food and drinks including traditional dishes are available! Be sure to try them out!