This post is also available in:

简体中文 (Chinese (Simplified))
Guide to Starting an Oil and Gas Consultancy Business in Singapore
The oil and gas industry is unlike any other business in the world. Fossil energy remains in demand, and with this industry sustaining your market share and profitability for the business requires that you be able to expertly handle challenges. These challenges could include talent shortage, relocation process, acute cost pressures and even imperious authorities to contend with.
As the nature of the oil and gas industry is so challenging compared to many other business types, entrepreneurs who are looking to start an oil and gas consultancy business in Singapore are increasingly turning to consultants and experts for help. The expertise of professional consultants will be the best solution to help you navigate this area with their knowledge of the industry's best practices and objective approach.
Why Singapore Is the Best Place to Start an Oil and Gas Consultancy Business
Singapore is well known as a thriving business hub in Asia, but did you also know that it is the largest oil trading hub in Asia too? And the third largest oil trading hub in the world. The country's strategic location has a large part to do with this, lying along the world's major shipping routes which means that it accounts for more than half the oil that makes its way around the world every day.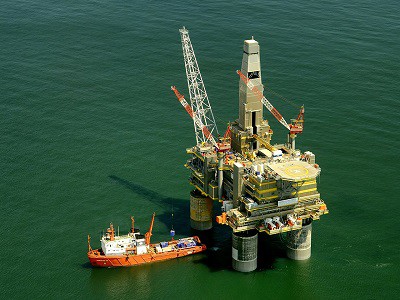 The oil and gas industry accounts for approximately 5% of Singapore's GDP growth. Singapore is home to over 95 leading petrochemicals, oil and gas, and even speciality chemical companies from across the globe. On top of that, Singapore is also number one in the world when it comes to bunkering port. It is even leading the oil field supply base in Asia and extending its reach all the way to Russia and the Middle-East. All these factors above put Singapore at a distinct advantage over all the other countries in Asia.
In addition, Singapore is a country which relies heavily on its oil and gas imports. With its stable economy, excellent connectivity, conducive business environment and strategic location near a lot of regional fields, Singapore has managed to thrive despite on having any oil and gas fields of its own.
To put it simply, Singapore is a major oil and gas services and equipment hub, and there is no better place in the world to begin your oil and gas consultancy business than right here. A lot of the big oil and gas equipment manufacturers and oil field service companies have already made a successful base in Singapore. You could be next.
Despite the challenging global economic situation, Singapore still manages to do an excellent job of attracting investments from all over the world. Singapore is one of the best places in the world to do business, and it has been ranked so by the World Bank for seven consecutive years. This guide provides an overview about how you can start an oil and gas consultancy business in Singapore.
Key Benefits of Starting an Oil and Gas Business in Singapore
Aside from all the factors above, other key benefits that make Singapore the best place to start oil and gas consultancy business include the following:
Excellent Infrastructure – Singapore's strategic location is not its only claim to fame. The country has an excellent infrastructure system in place and extensive trade networks. These two factors have been the reason why the country has effectively and successfully managed to draw in a steady stream of business and development opportunities onto its shores
Transparency – The pricing system of the oil and gas industry in Singapore is transparent. Minimal interference from the government has largely been the reason why potential investors keep flocking towards the island state. With more players in the oil and gas field, this means even more opportunity and a growing demand for the need for oil and gas consultancy businesses in Singapore to be established.
International Banking System – Having several options of international banks present in Singapore makes international trading here a breeze. Easy trade financing and the competitiveness of the foreign currency funding from Singapore's financial institutions means consulting businesses which are involved in insurance and financing practices will have significant business volumes. Once your company has been incorporated successfully, the next stage of the process to starting an oil and gas consultancy business in Singapore would be to open your corporate bank account.
Double Tax Treaties – Singapore's double tax treaties are extensive and span to more than 70 countries globally. Some of the key benefits available under these DTAs include avoidance of double taxes, lower withholding taxes and the benefit of a preferential tax regime which all help to minimize the financial tax burden of companies. Together with the absence of capital gains and dividends tax, Singapore is an ideal investment destination indeed.
Skilled and Multilingual Workforce – Singapore has a large talent pool which has played a role in reinforcing the country's reputation as one of the most productive and motivated workforces in Asia. Consisting of citizens from many diverse racial backgrounds also offers the advantage of a multilingual workforce.
How to Incorporate Your Oil and Gas Consultancy Business in Singapore
In Singapore, company incorporations are a statutory requirement. You must incorporate and register your oil and gas consultancy business before you can commence operations. You may do this either by logging onto the online portal run by the Singapore government known as BizFile www.bizfile.gov.sg, or you may engage the services of a professional firm like 3EAccounting who come with years of experience to handle the process for you on your behalf.
Your company must be registered with the Accounting and Corporate Regulatory Authority (ACRA) Singapore. Once your company name has been approved, you will then begin the process by submitting the following documents for your incorporation application:
The name of your company
A description of your business activities
The details of the directors and shareholders of the company
The intended registered address (no P.O. Boxes are allowed)
The details of your Company Secretary
The Memorandum and Articles of Association for your company
Choose the intended business structure of your company
For more information on starting an oil and gas consultancy business in Singapore and incorporating your company, contact 3E Accounting today.