The Only Asian Nation in IMD's Top Ten List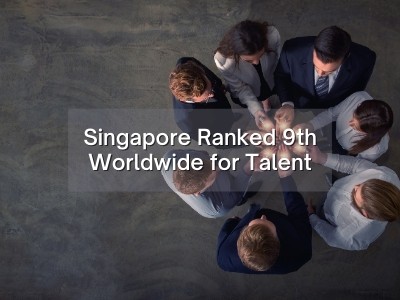 Singapore is ranked 9th in the world for the most competitive places for talent worldwide for 2020. It is the only country Asian in IMD's Top Ten list.
However, there is a possibility the future ranking of the country could be impacted by the COVID-19 pandemic. Like many countries, Singapore relies on talent from abroad to contribute to its economy.
The number one country on the Institute for Management Development (IMD) list is Switzerland. It is followed behind by Denmark and Luxembourg. The report analysed 63 countries based on development, retention, and attraction of human capital.
The report was also based on how countries earmarked their resources to help their home-grown workforce. It also looked at how countries attracted their foreign talent pool while retaining local talent. Other assessments were based on the competencies and skills of the country's available talent pool.
Singapore Rank in European and Asia-Pacific Countries
Singapore ranked 9th for talent, and within the top 10, 8 of the countries were European countries. Western European countries were still the most talent-competitive on average overall. However, the ageing population meant they needed to stay attractive so young international talent would be interested.
Asia-Pacific countries tracked slower increases with female participation in the labour force. Singapore moved up the ranks by improving on their development and investment. The advancement indicators include training, apprenticeship programmes, more female involvement and better quality education.
Singapore also ranked 9th for talent worldwide because of the available readiness when it comes to finance and labour skills. However, the ageing population could impact their future rankings. The current travel restrictions could also significantly impact the recruitment of foreign talent into the country.