3E Accounting Pte. Ltd. Awarded The Best Company Registration Specialist of the Year in 2017/2018
In November 2017, 3E Accounting was being awarded the Best Company Registration Specialist of the Year in Singapore for 2017/2018. This award was presented to 3E Accounting Pte. Ltd. by Singapore Brand, for providing professional service beyond excellence.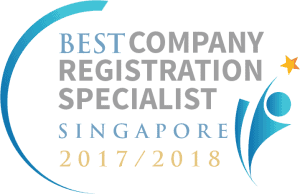 Singapore Brand's write up for 3E Accounting Pte. Ltd. Awarded Best Company Registration Specialist of the Year in Singapore 2017/2018.
Companies of all sizes today are facing the constant challenges of an increasingly competitive global economy. While many corporations have taken on various initiatives to continue to grow corporate earnings and shareholder value, some have discovered the strategic value of professional service.
The 3E Accounting has embraced the philosophy to provide professional service that beyond excellence. Adding credibility to 3E Accounting's commitment to professional service, are their international footprints as well as the various awards and recognition the company has won, including this Best Company Registration Specialist of the Year from Singapore Brand.
3E Accounting is the top performer in the field of company incorporation in Singapore due to the following reasons:
Large pool of talents in house
3E Accounting is in indeed the company incorporation specialist in Singapore with a fully qualified team that includes qualified accountant registered with ISCA, qualified secretary registered with ICSA, qualified tax and GST agent registered with SIATP.
A Duly Licensed Employment Agency with Ministry of Manpower
3E Accounting holds the status of a duly licensed employment agency with the Ministry of Manpower (MOM). This has actually added the credibility to 3E Accounting where they can help client to do more than business setup, but also help in work pass application, PR status application as well as citizenship application.
They adopt the competitive-oriented pricing strategy
3E Accounting understands that best service does not immediately tie to the fact of expensive price.
Good relationship with banker and government body
Strong relationships with banking industry and government bodies are the lifeblood of any business.
Positive media coverage
On top of all the awards and recognitions, 3E Accounting possesses a positive media coverage and online presence.
Reliable and trustworthy
They are one of the trusted and reliable brands in Singapore, where you can easily find the positive testimonials about their good service on Google, Facebook and much, much more.
Global network and international footprints
They can help you with not only business setup in Singapore, but also when you expand your business overseas.
One-stop solution provider
3E Accounting has demonstrated their capability as the leading one-stop service provider with their comprehensive, end-to-end company incorporation, accounting and business consultation service, all of which at an affordable price.
Committed to sustainable development of local communities
The company has taken up several Corporate Social Responsibility (CSR) initiatives to demonstrate the act of compassion towards the well-being of local community.
Singapore Brand – November 2017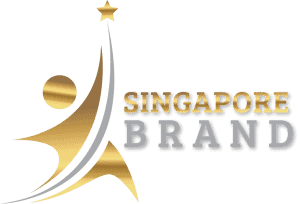 Singapore Brand was created to promote business brands in Singapore by sharing success stories of Singapore homegrown brand and follow their journey to success. They help all local brands promote themselves and stand out in the local and international stage.
On a final note, 3E Accounting would like to extend their heartfelt appreciation to Singapore Brands for the award and recognition.