WSG (Workforce Singapore)'s Interview Workshop a Success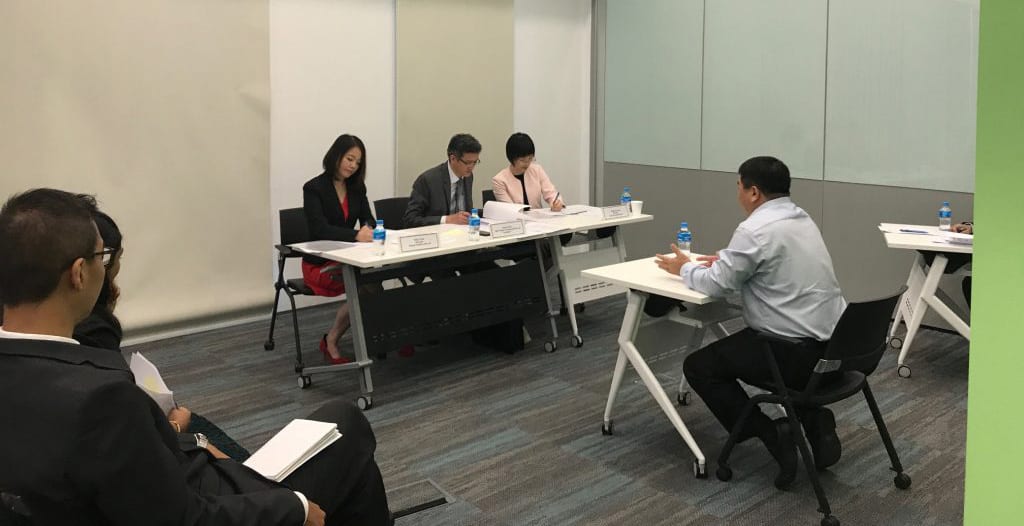 Land the Job You Want with the Right Interview Skills and Techniques
To land the perfect job, employees need to excellent interview skills, which is exactly the opportunity WSG (Workforce Singapore) provided.
Your resume is good enough to get you an interview, but is it enough to secure a job? That's what many of Singapore's workforce struggle with. Getting the job they want. A job interview is your chance to make a good first impression. To do that, you need as much practice as possible.
That's exactly why WSG (Workforce Singapore) organised this workshop. To prepare future candidates and help them become interview ready with real-world employers. 3E Accounting's Director was invited to be part of the panel of interviewers for the July 2017 workshop session.
About the Event
3E Accounting's Director was honoured to be invited by WSG (Workforce Singapore) as part of the interviewer panel. During the workshop, participants were coached and given some much-needed help in the final stages of their job search. Participants were job-ready PMETs from Career Centres in Singapore.
The aim of the workshop was to help these PMETs work on their marketing approach and elevator pitch. Each participant was encouraged to deliver a pitch with confidence. To do this, they were coached to focus on Unique Selling Points. These points were designed to help them navigate the interview process and impress prospective employers.
To was a fruitful workshop indeed, as PMETs were given first-hand advice and encouragement on how to meet the demands of Singapore's job market. Candidates must be equipped with the necessary skills that the employers are looking for. Moreover, they were given the opportunity to understand themselves better, an insight that would boost their chances of success. The PMETs walked away from the workshop with a more polished sense of identity and concerted efforts. All the necessary tools needed to help them land their next successful career.
Who are WSG (Workforce Singapore)?
WSG (Workforce Singapore) is part of the Ministry of Manpower (MOM)'s statutory board. It is responsible for overseeing the transformation of Singapore's local workforce. Part of the WSG's responsibility is to ensure the industries can meet the ongoing challenges it faces economically.
To ensure that the needs of all sectors are met, WSG has a few initiatives in place. It promotes competitiveness, development, employability and inclusiveness. This encompasses all workforce levels in working towards a more inclusive Singapore.
WSG (Workforce Singapore) has a commitment to helping our local workers secure the jobs they want, no matter what stage of life they may be need. In addition to addressing business needs, WSG strives to ensure all workers can meet their career aspirations and more. WSG also makes it a point to ensure businesses are supported by helping them source the right people for the right jobs.