Should SME Business Consumers switch from SP Group to Open Electricity Market Retailers?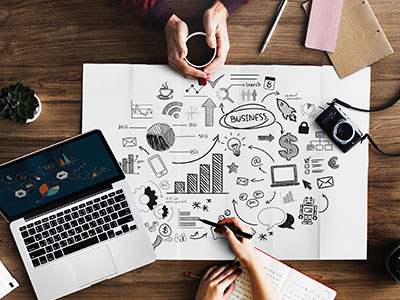 There is an ongoing debate on whether SME business consumers should be switching from SP Group to open electricity market retailers. At present, all businesses that have a minimum consumption of two thousand kilowatts or pay at least 400 USD as their monthly electricity bill enjoys the eligibility to select their preferred electricity provider. In Jurong, small businesses with postal codes in the range of 60 to 64 are also eligible to select their preferred electricity service provider.
From November 1, 2018, there will be an extension of the Open Electricity Market for consumers in Singapore by zones. With the launch of Open Electricity Market, consumers can purchase from the following:
Consumers can choose the current SP group and pay the regulated tariff. When a consumer selects this option, there is no need for any action.
Choose their preferred electricity retailer and agree to a price plan, which is most suitable for their requirements [New].
Consumers can also opt for the wholesale market of electricity through the SP Group at ½ hourly wholesale prices of electricity [New].
However, it is important to note that it is not mandatory to purchase electricity from the wholesale market or switch to one of the retailers. Consumers will continue to purchase electricity at a regulated tariff from SP Group. Non-contestable consumers are those who decide that they will not switch over to a different provider. Meanwhile, the electricity supply of a consumer will not change irrespective of the electricity retailer chosen by them. This is because the SP Group will still operate as the country's national power grid for supplying electricity to consumers.
What is the Current Status in Singapore?
There is no doubt that the SME business consumers' switching from SP Group to Open Electricity Market Retailers can lower the prices due to increasing competition. However, businesses need to do proper homework. They need to look at other parameters besides price to choose the best possible plan, according to the experts.
Looking at the current scenario in the country, it appears that purchasing electricity will be quite similar to selecting a plan for the mobile phone. Rather than procuring electricity at the quarterly regulated tariff from the SP Group, consumers can now review and choose from the price plans launched by twelve approved retailers.
In fact, the upcoming roll-out will include as many as 1.4 million consumers for the rest of the country. The program will take place on November 1. The roll-out will take place in batches and as per the country's postal codes.
We need to note that the retail electricity market in Singapore has been witnessing a gradual liberalization. It began with large businesses in 2001 due to the steps were taken by the country's Energy Market Authority. Since then, an increasing number of commercial consumers or businesses have got the liberty to shop for their electricity according to the threshold of their contestability. Contestability threshold is the amount of power that a consumer consumes monthly. Well, the contestability threshold has lowered in a progressive manner. In fact, as of July this year, over 50 percent of 95,000 business accounts that are eligible switched over to a retailer. This accounted for about seventy-seven percent of the entire electricity demand.
Option for homeowners in Singapore
For the first time, homeowners in Singapore were offered a choice on April 1 in Jurong. It was when officials launched the Open Electricity Market's pilot test. Now, five months have passed, and over thirty percent of the consumers have purchased their electricity from a separate provider. Compared to the past, they have 20 percent savings in their electricity bills, according to the Energy Market Authority.
According to EMA surveys, about four hundred consumers have already changed their retailers.  Approximately, 80 percent of the respondents acknowledged that this new initiative has merits like certain innovative offers and competitive prices. Also, a similar percentage of survey participants said they felt the process of switching was uncomplicated.
At the same time, many in Jurong would like to carry on with the SP Group. Also, some have not made up their minds yet on to switch or not.
According to EMA, this dilemma could be because these consumers are being cautious and are adopting a wait-and-watch policy with anticipation for more attractive deals. It could also be because these consumers do not want to change their providers.
In particular, small households might feel that the expected savings may not be worth the additional effort to figure out the choices. Ngiam Shih Chun, the chief executive of the agency, shared this.
Some consumers feel that since there are a number of players, there is a need for careful comparison. Only then they can make their final decision. There are others whose apprehensions are what will happen to their electricity supplies in case a provider closes down. Plus, Jurong's acceptance rate is more as compared to other countries and cities that have also liberalized their electricity markets. This was shared by Chan Chun Sing, the county's Trade & Industry Minister.
Some more details
It is necessary for retailers to provide a minimum of 2 standard prices plans. They will need a plan with a fixed price and another one with discounts. However, retailers can also come up with other non-standard plans.
As mentioned earlier, if a consumer decides to stick to the SP Group, as well as, purchase electricity power at the regulated rate, they won't need to take additional actions. Additionally, it is imperative to understand that no deadline exists to switch to a different retailer. In fact, consumers enjoy the benefit of getting an uninterrupted electricity supply irrespective of who their new supplier is. It is because the SP Group will still supply electricity across the island.
The bottom line is some SMEs seem to adopt a slightly cautionary stand with respect to switching to different open electricity market retailers.