Singapore has become a business and financial hub in the past few decades. Professionals and entrepreneurs from all over the world prefer Singapore due to its immigration and visa policies, which are designed specifically for attracting the attention of commercial investors and professionals.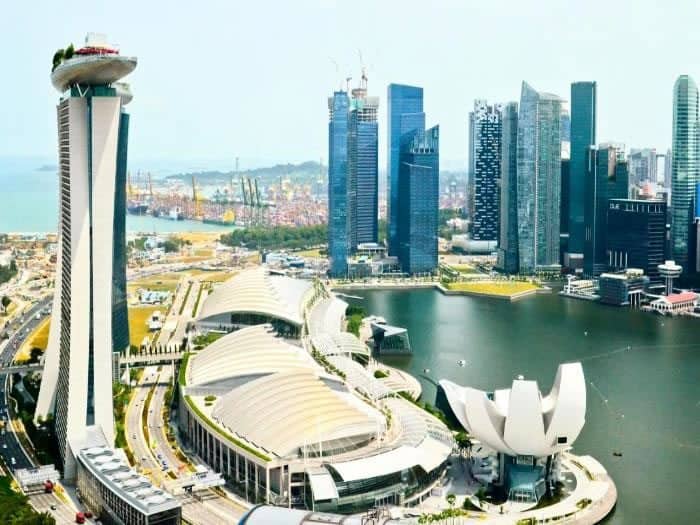 There are also several immigration visa schemes in Singapore that you can choose from in this regard. The choice basically depends upon your business needs and preference. There are also five types of work permit categories that a foreign professional can apply for. These are explained below.
Employment Pass (EP) Scheme
The EP scheme is ideal for seasoned professionals and new business owners. The basic requirement for this type of work permit is that you hold a degree from a reputable university and your fixed monthly salary must be more than S$3,300. There is no quota system for the number of EPs that can be issued. However, the validity of this pass is 1-2 years after which the individual will need to renew it. In due course, an EP pass holder will be eligible to apply for permanent residence in Singapore.
Entrepreneur Pass (EntrePass) Scheme
It is a little different from the EP pass. It is a type of primary work pass for business owners, who are looking to setting up their company in Singapore. It allows you to relocate to Singapore to start a business. The EntrePass is issued for a period of 1 year and is subjected to renewal if the business remains operable and viable. Any business owner, who has incorporated a company in Singapore less than six months ago, can apply for this type of work pass. However, the only condition is that your business must possess one of the "innovative conditions" that were specified by the government in September 2013. In due course, an EntrePass holder can apply for permanent residence.
Personalized Employment Pass (PEP) Scheme
The PEP scheme is a special type of immigration visa that can be applied for, independent of your employer. The biggest advantage of holding a PEP employment pass is that you can switch jobs without having to apply for a new employment pass after changing each job, provided that you find the next job within 6 months. The pass is issued for a period of 3 years and it does not give you the chance to start your own business, as the pass is meant for individuals that are hired by third-party employers. The eligibility criteria for PEP pass are quite simple. Any skilled and well paid professional who wants to work for a company in Singapore can apply for the PEP pass.
S Pass Scheme
This employment pass is reserved for middle-level employees who possess a technical diploma, instead of a professional degree. The S pass is valid for a period of 1-2 years and is renewable, provided that you remain employed by the same employer. The renewal of the pass is issued at the discretion of the authorities. The applicants are accessed and evaluated based on the employer's quota eligibility; however, the applicant must earn a monthly salary of at least S$2000. In order to apply for permanent residence, the S pass holder must wait for a period of 4-5 years, during which they should have a stable and consistent job history.
Miscellaneous Work Pass Scheme
This immigration work pass is for professionals who are on short term assignments in Singapore. Therefore, the applicants are not eligible to apply for permanent residence. Each application is evaluated differently based on the applicant's need for a visit. This visa can be issued for a seminar, direct or indirect religious talks, tp a foreign press official or journalist or any individual involved in an organizational activity in Singapore.
The professionals at 3E Accounting provide all of the above mentioned immigration visa services as well as incorporating services. To know more about the eligibility criteria and immigration requirements, contact us today.