B2B E-commerce Features You Must Have To Stay Competitive
B2B (Business to Business) e-commerce means selling products and services to businesses through e-commerce platforms. A B2B e-commerce model is different from a B2C (Business to Consumer) model. In a B2C environment, such as Amazon and eBay, you the business generally sells to hundreds of millions of potential customers. However, in a B2B environment, you must understand that the number of customers is very limited. You are selling products and services specially tailored for a certain group or a department or a company inside a certain industry.
Furthermore, it is important to understand that the process of buying and selling between businesses is different from consumers. The goods and services you sell to a business are limited in number but higher in value. Likewise, they may ask that your platform be compatible with the structure of their organization. Also, with the tools and technologies, they already use.
Key B2B E-commerce Features
We have now understood that B2B e-commerce features must be advanced than the B2C one. These are the key B2B e-commerce features that your platform should have to stay competitive in the market.
Customer Segmentation
Unlike B2C, where every customer is offered the same price and features, B2B deals are likely to vary between customers. Thus, the ability to segment customers based on various factors like geographical location and minimum order quantities is one of the key B2B e-commerce features. Furthermore, the platform must be flexible enough to display special promotional offers, discounts, and recommendations according to the target group.
Personalized Product Catalogs and Pricing
One of the most sought-after B2B e-commerce features is personalized experience according to customer groups. A personalized catalogue allows customers to search and buy products and services that are most important to them. The catalogue must be able to set different base prices for different customers. Furthermore, the integration of product recommender systems will help your customers decide their purchases. Moreover, products such as merchandise, gift items, and wearables may require the logo of the specific customer.
Reorder Features
The ability to reorder frequently brought products is one of the essential B2B e-commerce features. This feature will help your customer save time as the order form need not be filled again and again. Furthermore, if there is any change in pricing, discounts, and availability of stock, early updates can help them make informed decisions.
Wide Range of Payment Options
Although online card payments and digital payment services are increasing in practice, it is crucial that your e-commerce platform still support traditional and offline methods. A B2B customer may have methods like purchase orders and checks as corporate practice. Thus, your e-commerce platform should be flexible enough so that customers can buy and sell through any method that they think is convenient. Furthermore, a wide range of payment options means you can serve a wide range of customers.
Integration With Other Technologies
Modern businesses use a myriad of tools and technologies to manage their customers and operations. Customer Relationship Management (CRM), procurement automation, digital marketing, data analytics, and payments and invoice management are some of the most widely used technologies in the current business world. Therefore, it is vital that your e-commerce platform be able to integrate with these technologies to maintain a streamlined experience for your customers.
Information Security
Ensuring the protection of privacy and other important information is one of the most important B2B e-commerce features. Data breaches in your platform can be devastating for your clients. The reputation and usability of your platform depend on the level of security you offer. Make sure there is a feature of restricted access which allows only authorized personnel with a password or code to enter and view website contents.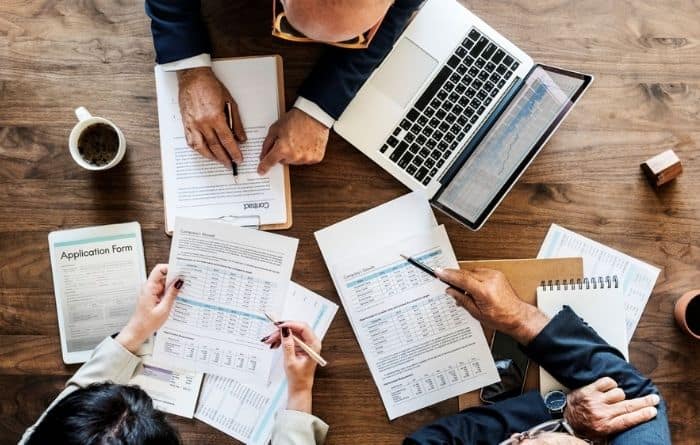 How Can We Help?
From this blog, we have now learned the most important B2B e-commerce features that platform designers should consider to remain competitive in the market.
3E Accounting can provide state-of-the-art Singapore digital advisory services in business technologies. Our unmatched expertise and decades of experience in this field will help you design tools and technologies that are most sought after in the market. Furthermore, our services are still extremely affordable, which means you do not have to worry about breaking the bank.
All the details of our top-notch digital advisory services are available.
Contact us at +65 66909262 or email at info@3ecpa.com.sg for more information.